VIND DE DICHTSTBIJZIJNDE PARKING
Het parkeren is in heel het skioord gereglementeerd en het is verplicht op de parkeerplaatsen te parkeren.
Voor je comfort liggen de accommodaties, de activiteitensites en de winkels op steenworp afstand van de 3.500 parkeerplaatsen van Les Brévières tot in Val Claret.
Maak gebruik van de "afzet en laadplaatsen" om je bagages uit te laden, laat je auto tijdens je hele verblijf vervolgens op de parking en maak gebruik van de gratis 24/24 u pendeldiensten om je in het skioord te verplaatsen.
CAMPERS
Om veiligheidsredenen (uiterst lage temperaturen en lawinezones), is het in heel het skioord (inclusief het dorp) verboden om tijdens het winterseizoen in een camper te verblijven. Het is toegestaan te parkeren op voorwaarde een bewijs van een reservering van een accommodatie te kunnen overleggen (volgens gemeentelijk besluit).
Betaald parkeren van 28 november 2015 t/m 1 mei 2016
MEER / LAVACHET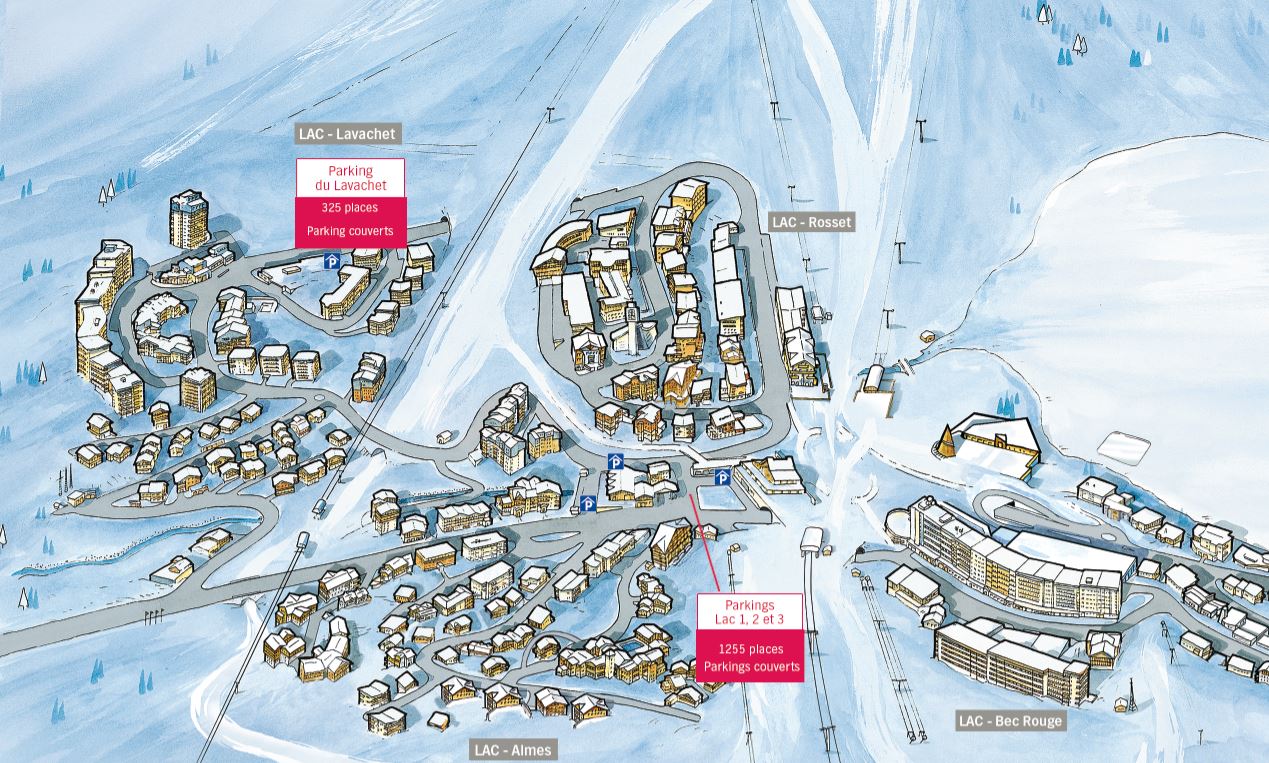 TIGNES 1550 - LES BREVIERES
Gratis parkeren het hele jaar door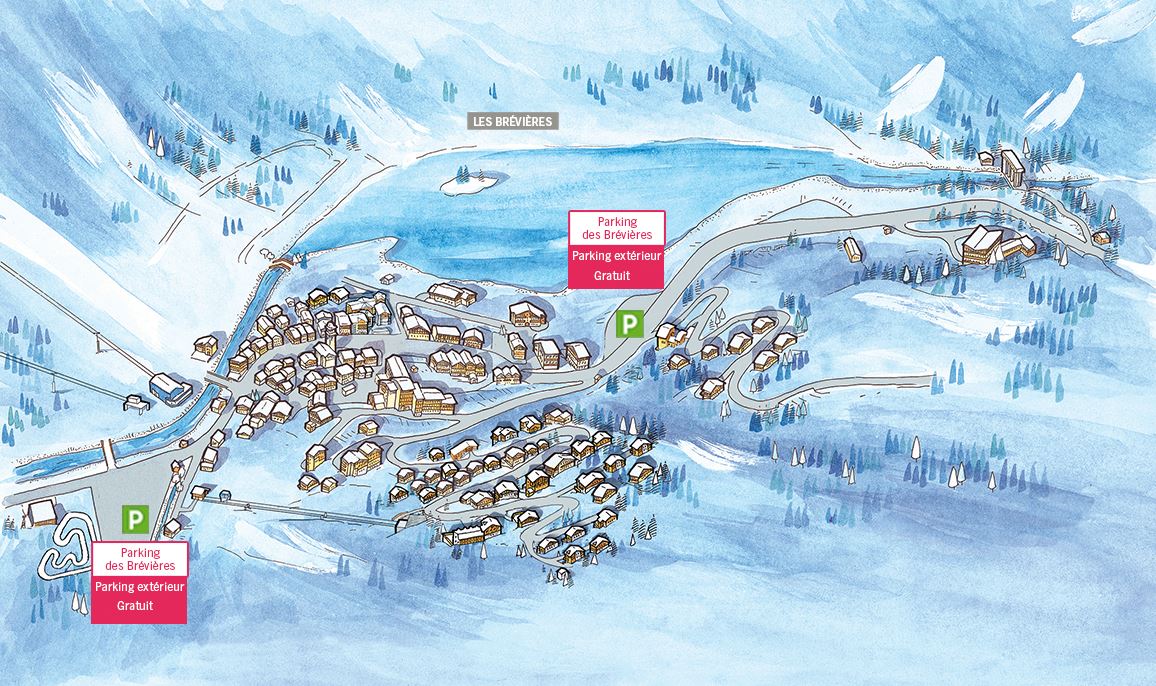 TIGNES 1800 (op 4 km afstand van Tignes le Lac met toegang tot het centrum van het skioord via de gratis pendeldiensten)
Gratis parkeren het hele jaar door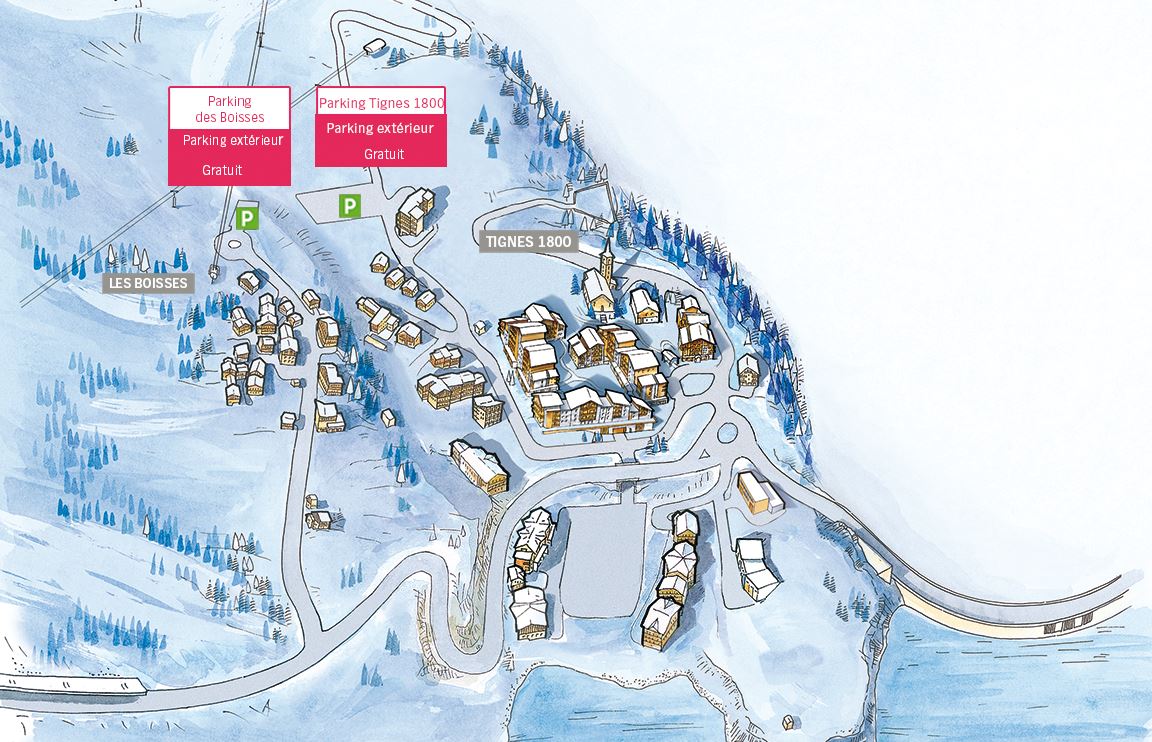 Je kunt tevens de interactieve kaart van het skioord gebruiken om de parking te vinden die het dichtst bij je accommodatie ligt.
Parking in Tignes
FIND THE NEAREST PARKING!
For your convenience, the accommodation, activity areas and shops are near the resort's 3500 car park spaces located between Tignes les Brévières and Tignes Val Claret.
Take advantage of the drop-off areas to unload your luggage, then leave your car in the car park during your stay and use the free shuttle buses to get around the resort!
During the summer, car parks are free!