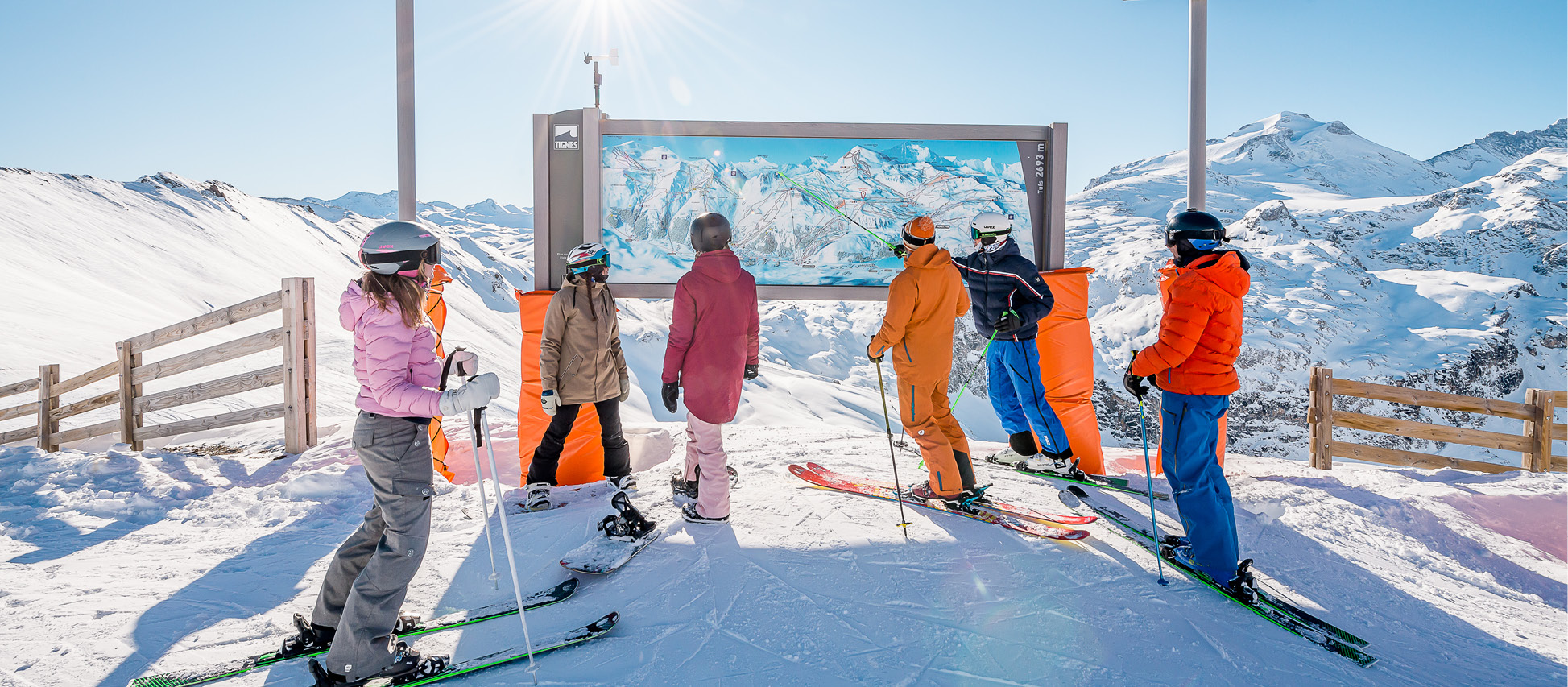 This winter, everyone's going for it!
In Tignes, we love sharing our passion for skiing. Since there is no right age to start, everything is in place so that everyone from your little ones, to your best childhood friend (who is no longer a child…) can get started in complete safety, with maximum pleasure.
I'M NEW TO SKIING, SNOWBOARDING, TELEMARK
Head to the begginers areas! These reassuring and fun progression zones are THE answer to your most secret questions («what if I can't take the lift? What if I fall in front of everyone? Imagine I don't like it!»). Included: 9 free ski lifts (4 carpets, 2 ski lifts and 3 chair lifts) and two fun runs (with woops, mini-slalom, xylophone…).
I'M DISCOVERING… SKI TOURING
Head for the "Fastoche", "Collu" and Palafoulée slopes! Secure and groomed, they allow you to work on your cardio on respectively 180 m, 390 m and 465 m of elevation gain, then descend via the marked trails.
i DREAM… OF FREERIDING
Head to the Naturides! These marked and secure black slopes, but not groomed, train you to ski on all types of snow. And to find the right spots full of powder (and learn how to use your essential DVA + shovel + probe trio), trust the high mountain instructors and guides of Tignes!
I'M GOING… IN FREESTYLE
Head to the Easy park! Its green, blue and red level tables and rails are perfect for testing your first (small) jumps and spins. Bonus: immortalize your run for free by scanning your ski pass at the starting gate.